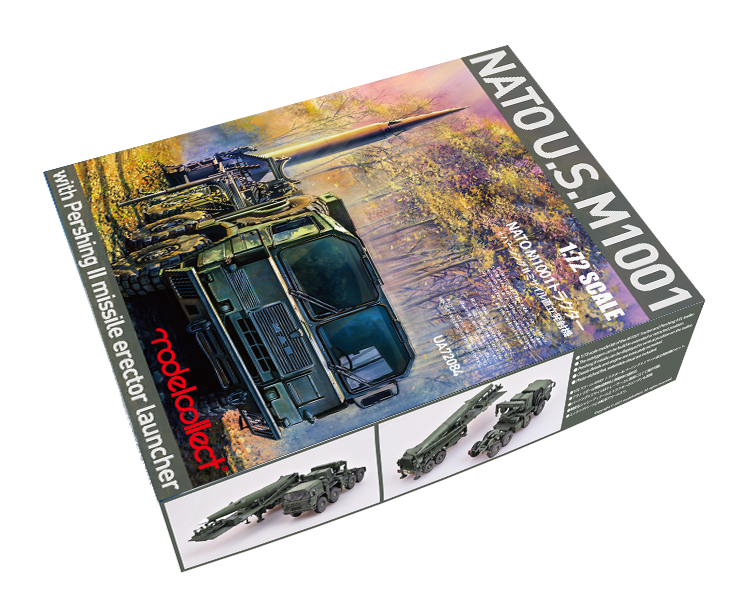 Nato M1001 with Pershing Ⅱ
Building a scale model of a NATO M1001 MAN Tractor with Pershing II  can be a rewarding and challenging project, especially if you're passionate about military vehicles and modeling.
It can be said that building scale models can be a time-consuming but in fact is a detail-oriented hobby, and can also be incredibly rewarding. Patience and attention to detail are key to achieving a realistic and accurate representation of the NATO M1001 MAN Tractor or any other military vehicle.
The NATO M1001 MAN Tractor is produced by the German company MAN Truck & Bus AG. MAN has a history of manufacturing military vehicles and trucks for various purposes.
It was designed to be a versatile and robust military vehicle used for towing and transporting heavy equipment, trailers, and other military payloads. It serves as a prime mover for a variety of military logistics tasks.
Its adaptability, range, and ability to carry a vast array of weaponry have solidified its reputation as a cornerstone of the United States Air Force's strategic bomber fleet.