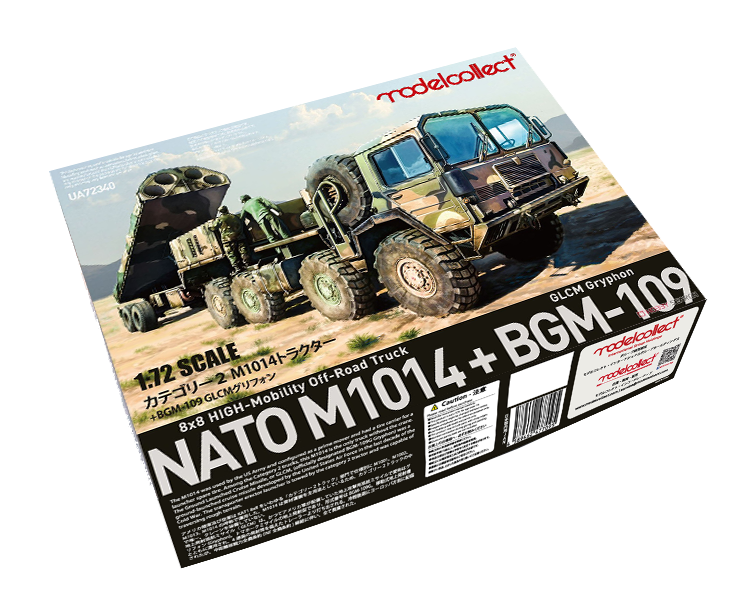 Nato M1014 MAN Tractor & BGM-109G
Are you ready to experience uncompromising performance, rugged reliability, and unmatched versatility in military transport? Look no further than the M1014 MAN Tractor (MAN KAT1), the trusted workhorse that has earned its stripes in the world's most demanding environments.
Don't settle for less when you can have the best. The M1014 MAN Tractor (MAN KAT1) is the pinnacle of military transport excellence.
So let's get hands on and build this model.
By the way, acquiring it you will receive a Tomahawk completely free!
The M1014 MAN Tractor, also known as the MAN KAT1, is a military truck produced by the German company MAN Truck & Bus AG. It is part of the KAT series of military vehicles and has been used by various military forces worldwide.
It is a versatile military truck designed for a wide range of applications, including transporting troops, cargo, and equipment in challenging terrain and under different operational conditions.
Also known for its excellent off-road capabilities, which are essential for military operations in rugged and challenging environments. It features robust construction, high ground clearance, and all-wheel-drive or 6x6 configurations.