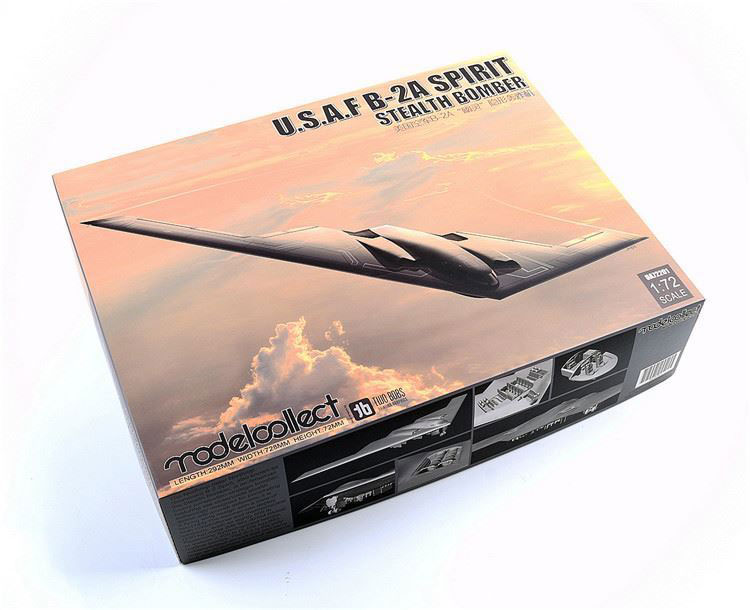 Northrop Grumman B-2 Spirit
Make your collection greater building the B2 Spirit.
This iconic aircraft will capture your and yours friends after built with its unique lines. Of course a display case or shelving unit to showcase your B-2 Spirit model collection will be a great deal. 
And why only one B2, not a second or a third model from it?
Over time, expand your collection by adding new models, including limited-edition releases, special paint schemes, and models from ModelCollect.
The B-2 Spirit, also known as the Northrop Grumman B-2 Spirit, is a highly advanced, stealthy, and long-range strategic bomber used by the United States Air Force. It is one of the most iconic and technologically advanced aircraft in the world.
It is renowned for its stealth capabilities, which make it extremely difficult for radar systems to detect and track. Its sleek, flying-wing design minimizes its radar cross-section, allowing it to penetrate deep into heavily defended airspace.